Which knife do I choose for which task? Can I use them for everything? Using the right knife in the kitchen makes cooking so much more fun.
The 10 Best Kitchen Knives You Can Buy In 2023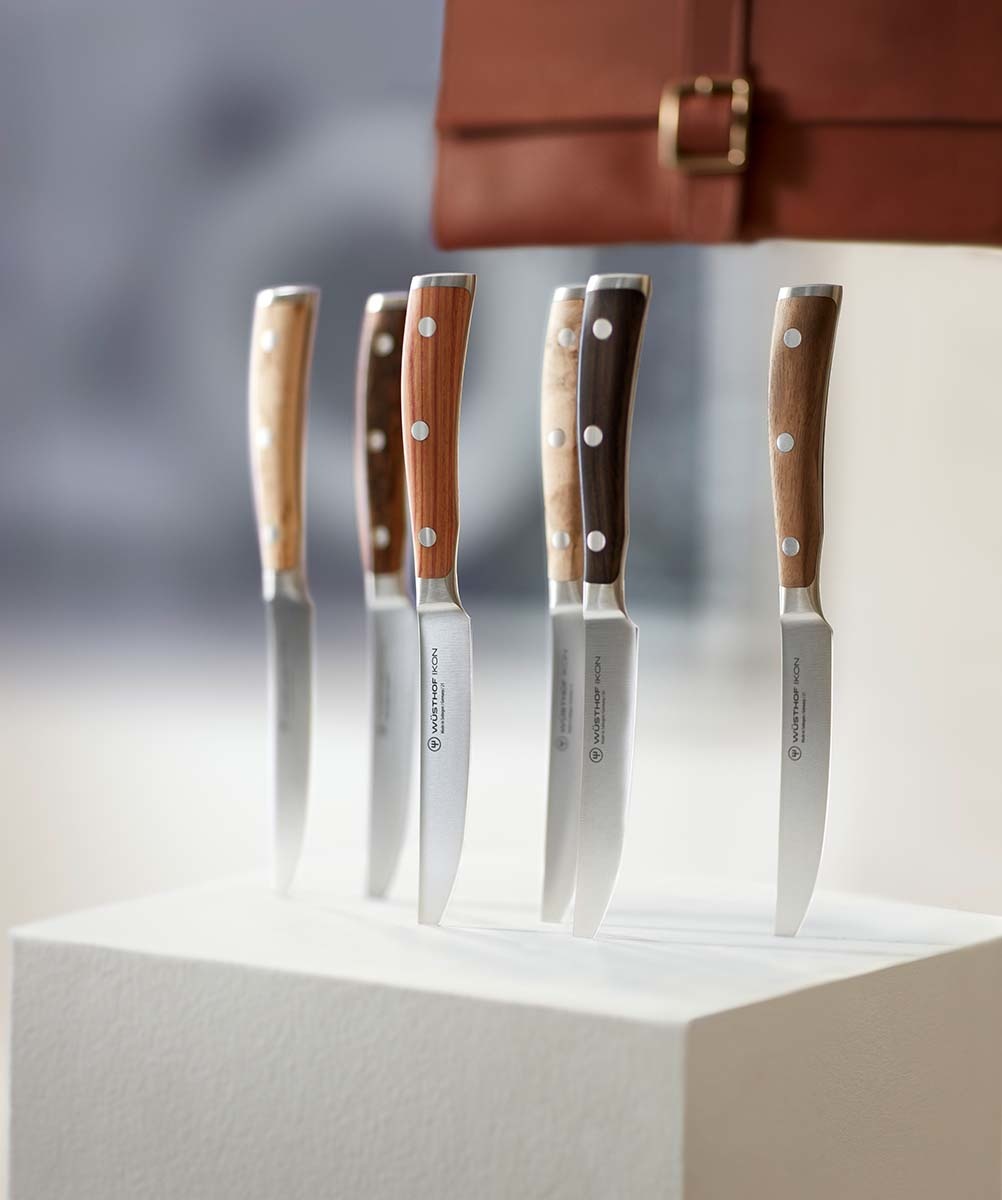 The kitchen is the heart of your home. No matter the size or the kind of style you have, a well-equipped kitchen is always needed. Having a well-stocked and well-organized kitchen is also necessary to prepare meals for your loved ones and friends. Nowadays, most people use cutting tools in their daily lives as well as at home. From preparing ingredients like garlic, onions, fruits, and meats to cutting paper for crafts and even packaging foods for various purposes like gift wrapping, etc., knives are being used almost everywhere. If you are too, there's no better time than now to get yourself a quality knife set! A good knife set will not only make cooking easier, but it will also improve your sense of style and make you more practical. It will also make you look better in the kitchen. It will help you achieve an organized look and feel as well, which means this should be at the very top of your priority list if you want to ensure that your new home has everything it needs to serve its residents as comfortably as possible.
What to Look for in a Kitchen Knife Set?
While it might seem like a sensible idea to get yourself a new set of cutting utensils as soon as you move into a new house, there are a few things you should consider before making this move. First, do you actually need new knives? Some of the best kitchen knives are those that you already have at home. Make sure you have a set of all the major knives in the kitchen. These will include a chef's knife, a serrated knife, and a cutting board. This will allow you to cut a variety of foods, from vegetables to meats and seafood. It can be hard to decide on a new knife set when there are so many to choose from. The types of knives you should buy for your kitchen depend on what you typically use and how much you are willing to spend.
BREAD KNIFE
A bread knife is essential for slicing bread. It can also be used to cut soft fruits like pineapple and melon. However, it is not recommended to use it for slicing vegetables like tomatoes and cucumbers. For the right kind of bread, try to butter it first, as this makes the slicing more pleasant. Also, try not to let the bread get too stale before slicing, as fresh bread slices tend to be softer and they also lose their shape when they get too old. Some bread is notorious for crumbling, especially whole-grain breads like those with seeds and whole grains. Try to slice those types of bread when they have been allowed to get a bit stale. For harder bread, lightly butter the slice and then toast it on both sides in a toaster oven or in a skillet until it is brown. Alternatively, you can also try using a pizza stone to make your toasting process easier and faster.
CHEF'S KNIFE
A chef's knife is the go-to knife for most normal kitchen tasks. It is the ideal knife for most standard slicing tasks, from tomatoes and cucumbers to bread and even potatoes. If you like to cook with herbs and spices, then a chef's knife is a must-have. Its blade is thinner than a standard-size serrated knife, which makes it easier to work with spices. A chef's knife is typically heavier than both a bread knife and a paring knife. Their weight allows you to control the movement of the knife when you are chopping and slicing. Always try to keep the chef's knife as horizontal as possible while you are chopping, as doing so will help you maintain control over the movement of the knife. A chef's knife is generally longer than a bread knife, with a blade length of between 9 and 11 inches. Like a bread knife, it should be balanced when you are using it. It is easier to control if you keep it horizontal when you are using it.
CUTTING BOARD
A cutting board is a must-have for any serious chef. It is a piece of wood or plastic that is used as a surface for chopping vegetables and other food items. As the name implies, these are the items that you typically cut on your cutting board. If you care for your cutting board properly, it can last for years. However, it is recommended that you replace it once you start noticing ragged edges and a worn-out surface. You can clean your board by wiping it with a damp cloth. You can also sanitize your board by soaking it in a sanitizing solution. A cutting board should have a solid surface that is either made of wood or non-porous plastic. While a wooden board can be used with a non-porous plastic board, it is recommended to use a wooden board with a porous plastic board.
SPATULA AND SERRATED KNIFE
A spatula is used for flipping food that has been cooked on a stovetop or in a frying pan. It is a must-have utensil for any serious chef. A serrated knife is used for cutting through hard fruits and vegetables like apples, pears, and potatoes. While a serrated knife is used for cutting through hard foods, a standard knife is used for slicing soft foods like bread and onions. A spatula can be used as a utensil when serving food. It can also be used for scraping food from the stovetop or flipping foods in a frying pan. A serrated knife is used for slicing hard foods like apples, pears, and potatoes.
SAFETY Knives
Now that you have all the essentials, you will need a safety knife. This is the one you will use to cut through the plastic on a package so that you can open it. One thing to keep in mind is that your safety knife should be one that is made from stainless steel. Most knife sets will come with one or two safety knives. If you find that you do not need one, then it is best to sell it on Amazon or at a local store to make money and put that money towards a different, better knife set.
FILLETING KNIFE
While most people think that a filleting knife is only for fish, it can also be used for other types of meat. A filleting knife has a blade that is made from high-quality stainless steel. This is the one you will use to fillet your meat and fish. A filleting knife is excellent for slicing through the silvery membrane that surrounds certain types of fish. It is also the perfect tool for filleting any kind of fish. However, a filleting knife needs to be handled with extreme care. You must always be careful not to cut your fingers. In addition, it is important for you to wash your hands thoroughly before and after handling the knife.
PORK RINDS AND STRETCHING KNIFE
A pork ringer is used for cutting through the silky, white meat that comes from the belly of the pig. A pork ringer is a smaller version of a filleting knife, and it is also used for cutting through the silky, white meat that comes from the belly of the pig. A pork ringer is a smaller version of a filleting knife. When you use a pork ringer, you are actually cutting the belly of the pig. This is the tastiest part of the pig, and it is full of good fat and protein. A pork ringer can also be used for mincing garlic and onions. This is the best way to make cooking and food preparation easier.
TIP: When buying a new knife set, look for the right balance of quality and price.
If you want to get the best quality knives, then you will have to spend more money. However, if you are looking for quality and durability, then it is worth the money. You can also check out knife stores or online retailers to find the best knife sets. Make sure to check out the quality, price, and reviews before making your purchase.